2009 Harley-davidson Electra Glide on mail.2040motos
US $11,999.00
Year:
2009
Mileage:29
Color:
Black and white
Harley-Davidson Electra Glide tech info
Engine Size (cc):1,690
Type:Standard
For Sale By:Dealer
Harley-Davidson Electra Glide description
Year:

2009

Make:

Harley-Davidson®

Model:

Electra Glide

Condition:

Used
Description
All our bikes are for sale on our showroom. We remove them from eBay the moment we get an in store deposit, BUT it still does not hurt to give us a quick call before you hit Buy it Now, and verify that no one else has put a deposit.

Options and Standard Features
Basic Information
Year: 2009
Make: Harley-Davidson®
Model: Electra Glide
Stock Number: 14491A
VIN: 1HD1FMM119Y681490
Condition: Used
Type: Standard
Mileage: 29205
Title: Clear
Color: Black And White
Engine
Contact
Barnett Harley-Davidson
8272 Gateway East
El Paso Texas 79907
Ask for:

eBay Sales Dept

Toll Free:

(800) 796-7149

Contact:



Contact Us
Hours

Mon-Fri:

09:00 AM-07:00 PM MST

Saturday:

09:00 AM-06:00 PM MST

Sunday:

Closed
eBay Terms
PLEASE HAVE STOCK NUMBER READY WHEN YOU CONTACT US
We cannot answer sales questions on Sundays. Texas State Law, Sorry.
Welcome to Barnett Harley-Davidson, one of The Highest Volume Harley-Davidson Dealerships In The World. We offer the largest selection of pre-owned Harley-Davidson motorcycles in the world. We keep about 650 motorcycles in stock at all times. We also have over a hundred trade-in bikes of all brands. We have expert mechanics for all makes including for used BMWs and Ducatis. Our service department has led the district in CSI ratings on several occasions; we sell well-inspected used motorcycles.
QUALITY:

Where possible, we've gathered as much information about the bikes from the previous owner as we could. All of our bikes go through a rigorous inspection process in our service department so you need not fear getting a nasty surprise when purchasing from us.
SALES:
If you have any questions about bikes you see listed here, you may CALL US AT 1-800-796-7149 Monday through Saturday and ask for our Sales Department. You may Click Here to send us an email now! Please have the stock number of the bike you are looking at ready, and they will be able to help you. Our sales staff has a combined riding experience of 288 years, with almost 200 years of experience working here at Barnett Harley-Davidson.
FINANCING:
The best financing and Genuine Harley-Davidson Extended Service Plans are available on most used Harley-Davidson motorcycles we sell. Be sure and contact us for approval before bidding. We can take your credit application over the internet or phone. Harley-Davidson Extended Service Plans are honored across the country at Harley-Davidson dealerships and aftermarket shops everywhere. They are not bureaucratic and honor the spirit and letter of their claims. We've had great experiences with them and recommend them without hesitation. We also have excellent financing available for our multi-brands of trade-ins or we will work with your bank or credit union.
We will pay up to $200 of your air fare for you to fly into our store to do your paperwork and ride your bike back. We can also arrange shipping.
LIMOUSINE SERVICE:

We will pick you up at the airport in our limousine if you fly here to purchase a bike. We can also shuttle you back and forth to your hotel.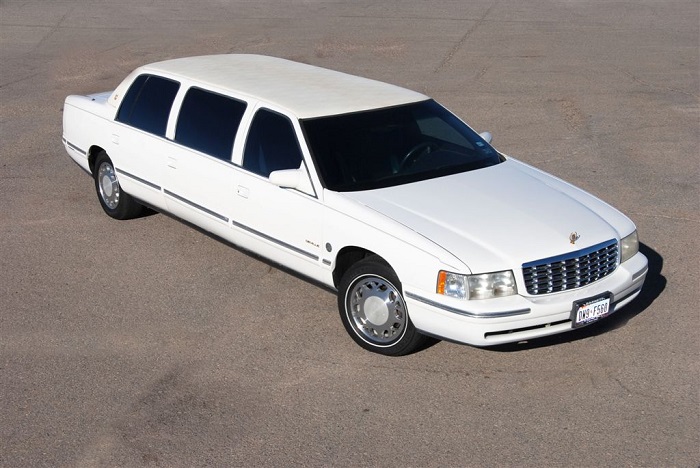 OTHER EBAY STORES:
Be sure and visit our Harley-Davidson Licensed Product Clothing Closeout eBay store, click here to visit. We keep several hundred of these special purchase items on eBay at any one time. They are pulled from our main web site which contains over 26,000 listings. Our Licensed Product closeout items sell for 40% to 70% off regular prices and we have over 73,000 positive feedbacks. We also have a Used and Aftermarket Parts Closeout store, click here to visit. We have 14 containers of used parts at Barnett Harley-Davidson along with clearance items we pick up from aftermarket manufacturers. This store will save you a lot of money.
TERMS:
We will accept a verified and cleared Cashier's Check, Bank Draft, Bank Wire Transfer, or Cash in person. We accept credit cards and Paypal for deposits only. A $500 deposit is required within 72 hours of the item's close. Buyer pays all shipping charges including crating when used. You may contact us at the 800 number for an exact shipping quote if you would like to use our shipping. We will also work with any of the eBay or Motorcycle Transport companies. We keep a list of companies with whom we've had good experiences. There is a $125 Doc fee along with a small temporary tag fee and fraction of a percent inventory tax. We collect sales tax for all Texas sales. We reserve the right to cancel all existing bids and end auctions early should the item be sold at our store. Bikes remain for sale while being auctioned and we have a lot of salespeople here. It is best to call the day before the auction and confirm the item's availability if you are serious about winning the bid. Most bikes are reserved at our asking price but we occasionally vary from that policy. We prefer the balance be paid within 7 days of the end of the auction but will work with special requests. Again we accept Paypal or credit cards for only the $500 deposits.
Finally, here at Barnett Harley-Davidson we work hard to make each purchasing experience pleasant and memorable. As of this writing, on our three eBay sites (for used bikes, used parts, & licensed product clothing) we are at 99.8% positive feedback with over 75,000 customers registering their opinion.
Thank you,
Mark Barnett
GM, Barnett H-D
Over 650 Motorcycles in Stock

Contact Us Today!!!!
Contact Us Today With Any Questions On This Or Any Other Bike We Have For Sale!
Call: (800) 796-7149
or Click Here to send us an email!
Ask for our Sales Department, please have the stock number ready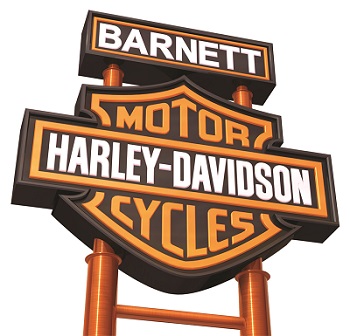 Harley-Davidson Electra Glide for Sale
Moto blog
Wed, 03 Dec 2008 00:00:00 -0800
Tom Cruises on his Confederate Hellcat A man known for his epic enthusiasm (see video after the jump!), now has something he can really get excited about. What would have been a Mission Impossible for millions of other admiring Top Guns, Tommy has made a reality. The Color of Money without a doubt had something to do with Cruise rolling up to a movie premier on this, his new $70,000 Confederate Hellcat.
Fri, 12 Apr 2013 00:00:00 -0700
AMA Pro Racing announced a new class for Flat Track racing designed to provide a new stepping stone for up-and-coming Pro-licensed racers, replacing the Pro Singles class in 2014. The new class, to be called Basic Twins, is more or less a revival of the Basic Expert Twins division that ran during the 2007 and 2008 seasons, but dropped when the Pro Singles class was introduced for 2009. The new class will give young racers a chance to showcase their skills on Twins, easing their transition to eventually enter the Grand National Expert Twins class.
Fri, 26 Aug 2011 00:00:00 -0700
The Motorcycle Safety Foundation has started what it calls the first-ever naturalistic study of motorcycling, with 100 motorcycles equipped with data logging equipment to record real-world riding situations over the course of a year. The information will valuable data that will help shape the MSF's rider education and rider training program and other safety initiatives. "Our priority with this research is to observe the participants on a day-to-day basis," says Dr.
| | | |
| --- | --- | --- |
| Harley-Davidson Electra Glide by State | Harley-Davidson Electra Glide by City | Harley-Davidson Electra Glide by Color |