2016 Aprilia Rsv4 Rr on mail.2040motos
US $16,499.00
Aprilia RSV4 RR tech info
Engine Size (cc):1,000
Warranty:Vehicle has an existing warranty
Type:Sport Bike
For Sale By:Dealer
Aprilia RSV4 RR description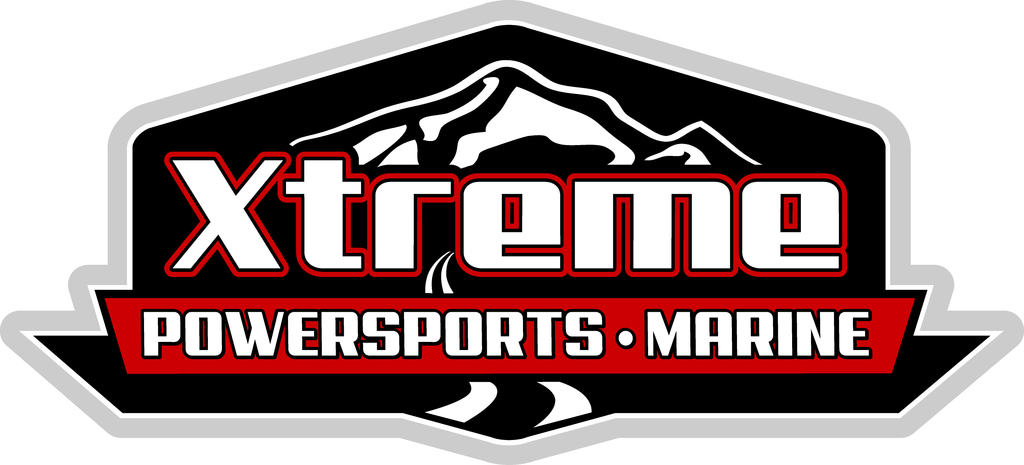 2016 APRILIA RSV4 RR

Aprilia RSV4 RR represents a top shelf technical platform, ready to provide the rider with a "race replica" performance and feeling. As standard equipment it also has all of those features which only the Factory version RSV4 had previously, such as magnesium external housings, oil sump and head covers, a wide range of chassis adjustments and the variable setting intake ducts. Aprilia RSV4 RR is available in satin gray color scheme (Grigio Bucine).
Aprilia RSV4 RR represents the most important and profound advancement ever made on this extraordinary model. A development that even involved the design. The style of the new RSV4 is the result of the perfect combination of form and function. The careful design led to the creation of the most compact full size sport bike on the market, where technical elements such as the impeccable aluminium double rail frame contribute to emphasising its racing vocation.

____________________________________________________________________________________________
This motorcycle carries a 2 year-unlimited mileage-factory warranty, valid at any Aprilia dealer in the USA.
New owner's receive two keys, an owner's manual, and a Certificate of Origin.
Color: Silver
NO FREIGHT OR SETUP CHARGES!
____________________________________________________________________________________
Shipping
We ship nationwide daily. FREE Shipping in the lower 48 states with Buy-It-Now! You must use the Buy-It-Now feature to receive this promotional offer.
Free Shipping is to your door!!
Please call 800-967-7738 with any questions or for references.
Terms
$100 documentation fee will be added to final price. This fee is to handle any notarization and processing of paperwork.
Maryland residents are subject to 6% sales tax and title/registration fees.
**Buy-It-Now price includes all rebates and incentives**
Financing
All financing must be secured prior to bidding or purchase.
Please contact us to apply for credit.
________________________________________________________________________________________
We reserve the right to end this auction at any time as the motorcycle is for sale in our showroom.
If you have any questions, need additional pictures, feel free to call us at 800-967-7738.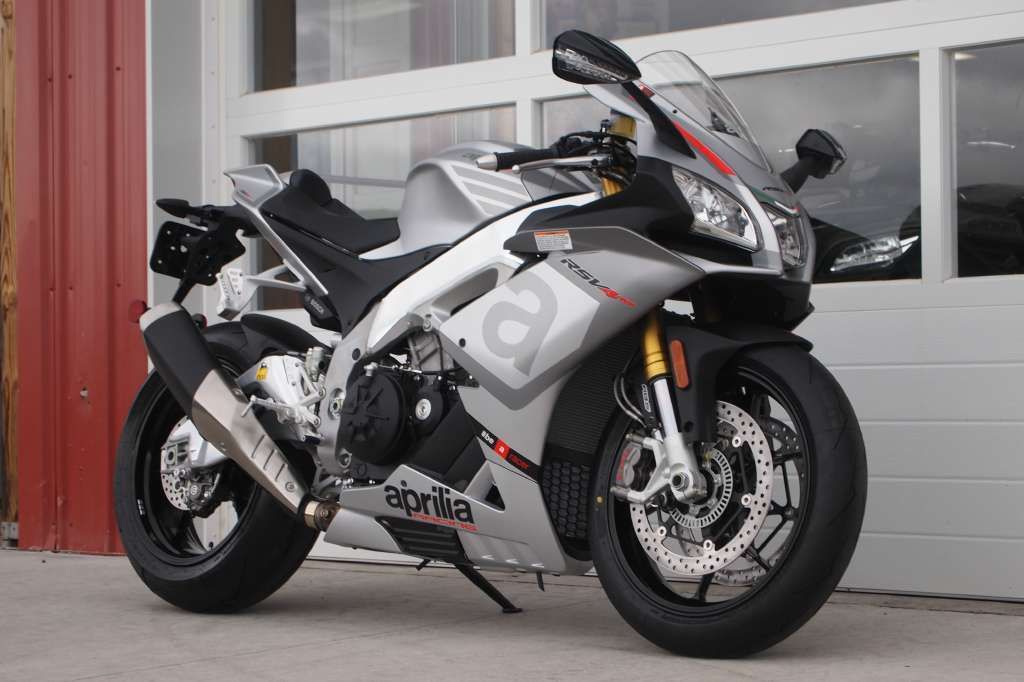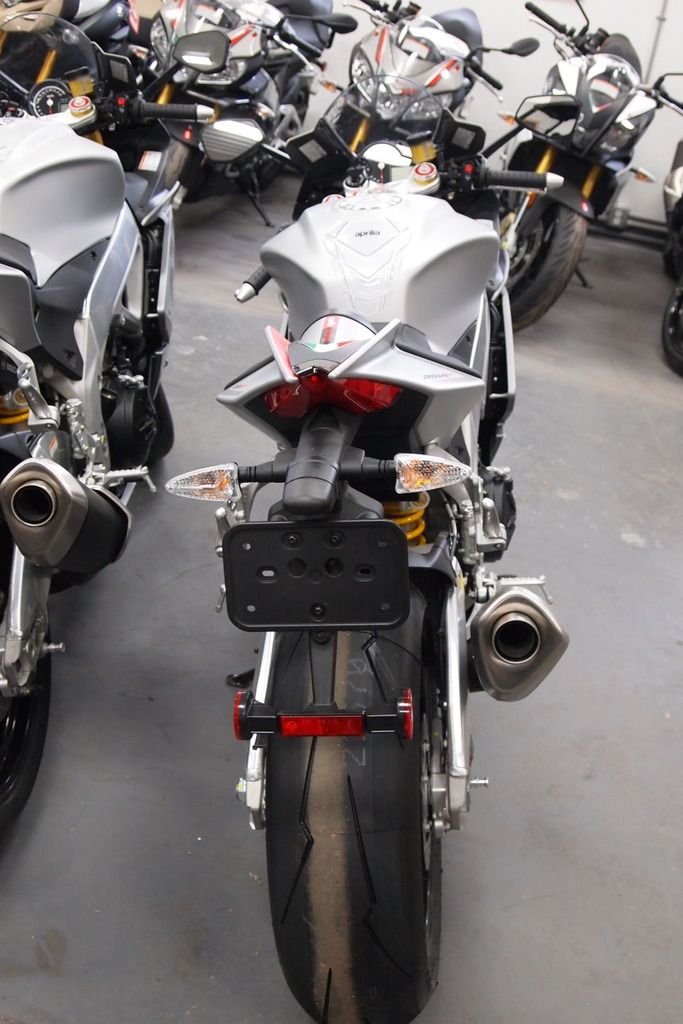 Moto blog
Tue, 04 Feb 2014 00:00:00 -0800
The Motorcycle Industry Council (MIC) reported a modest 1.4% growth in U.S. motorcycle and scooter sales in 2013, with consumers purchasing 465,783 vehicles. The sales data represents numbers from the MIC's member brands which include BMW, Can-Am, Ducati, Harley-Davidson, Honda, Kawasaki, KTM, the Piaggio Group (which includes Aprilia, Moto Guzzi and Vespa), Victory, Suzuki, Triumph and Yamaha.
Wed, 17 Jun 2009 00:00:00 -0700
As you may or may not know, Aprilia is the official motorcycle brand that movie starlet Megan Fox rides in the upcoming Transformers sequel, "Revenge of the Fallen". Aprilia must be loving the coverage as they are churning out media on the internet to make everyone salivate over Megan Fox sitting on their bike. They've gone a step sideways and thrown up this video of a Transformers themed Aprilia RSV 1000R.
Fri, 25 Nov 2011 00:00:00 -0800
The Aspar racing team announced the signing of Randy de Puniet and Aleix Espargaró to compete in the 2012 MotoGP World Championship on a CRT racebike powered by Aprilia engines. De Puniet (pictured above with his Playboy model girlfriend Lauren Vickers) rode a mystery race bike for Aspar this week at a MotoGP test, believed to be a modified version of Aprilia's WSBK-spec RSV4 with MotoGP-issue Bridgestone tires and carbon brakes. CRT rules require the use of a prototype chassis, so the Aspar machine cannot use the RSV4′s chassis.