2003 Aprilia Mille 1000 on mail.2040motos
US $5,299.00
Aprilia MILLE 1000 tech info
Engine Size (cc):9,976
Type:Standard
For Sale By:Dealer
Aprilia MILLE 1000 description
Year:

2003

Make:

APRILIA

Model:

MILLE 1000

Condition:

Used
Description
Short Description
Godspeed Modified Stealth NOS Nitrous System - $795. Ohlins Road & Track Forks w/ triple trees - $1,995. Leo Vince Full Titanium Exhaust System - $1,229. Ohlins Fully Adjustable Rear Shock - $1,029. Throttle Body Boring 54mm - $319. Factory Pro Tuned EPROM - $229. De-restricted Inlet Air Box - $69. Billet Velocity Stacks - $199. Ignition Amplifier - $298. Race Air Box Mod - $49. Donor Bike (new) - $12,900 Parts Total - $6,211 Labor - $1,600 Grand Total - $20,711
Full Description
Featured here is an exotic European sport bike that cost over $20K when built! This machine has been featured on the Discovery Channel and the first episode of the Speed Channel show Superbikes. This bike has been meticulously cared for and worked on. This machine is tuned for 160 RWHP but can easily be adjusted to well over 200 RWHP. To compliment this power machine, the bike has a state of the art suspension and braking system with Ohlins and Brembo. The Leo Vince Full Titanium Exhaust System gives the bike a deep and robust sound while hinting at its speedy nature. Don't miss a chance to own a famous European machine with some serious power! Previous owner was a local man who only activated the nitrous once. Oil was just changed with Amsoil. Godspeed Modified Stealth NOS Nitrous System - $795. Ohlins Road & Track Forks w/ triple trees - $1,995. Leo Vince Full Titanium Exhaust System - $1,229. Ohlins Fully Adjustable Rear Shock - $1,029. Throttle Body Boring 54mm - $319. Factory Pro Tuned EPROM - $229. De-restricted Inlet Air Box - $69. Billet Velocity Stacks - $199. Ignition Amplifier - $298. Race Air Box Mod - $49. Donor Bike (new) - $12,900 Parts Total - $6,211 Labor - $1,600 Grand Total - $20,711
Options and Standard Features
Basic Information
Year: 2003
Make: APRILIA
Model: MILLE 1000
Stock Number: P13404
VIN: ZD4RPC0233S000027
Condition: Used
Type: Standard
Mileage: 11289
Title: Clear
Color: BLACK
Engine
Contact
Barnett Harley-Davidson
8272 Gateway East
El Paso Texas 79907
Ask for:

eBay Sales Dept

Toll Free:

(800) 796-7149

Contact:



Contact Us
Hours

Mon-Fri:

09:00 AM-07:00 PM MST

Saturday:

09:00 AM-06:00 PM MST

Sunday:

Closed
eBay Terms
PLEASE HAVE STOCK NUMBER READY WHEN YOU CONTACT US
We cannot answer sales questions on Sundays. Texas State Law, Sorry.
Welcome to Barnett Harley-Davidson, one of The Highest Volume Harley-Davidson Dealerships In The World. We offer the largest selection of pre-owned Harley-Davidson motorcycles in the world. We keep about 650 motorcycles in stock at all times. We also have over a hundred trade-in bikes of all brands. We have expert mechanics for all makes including for used BMWs and Ducatis. Our service department has led the district in CSI ratings on several occasions; we sell well-inspected used motorcycles.
QUALITY:

Where possible, we've gathered as much information about the bikes from the previous owner as we could. All of our bikes go through a rigorous inspection process in our service department so you need not fear getting a nasty surprise when purchasing from us.
SALES:
If you have any questions about bikes you see listed here, you may CALL US AT 1-800-796-7149 Monday through Saturday and ask for our Sales Department. You may Click Here to send us an email now! Please have the stock number of the bike you are looking at ready, and they will be able to help you. Our sales staff has a combined riding experience of 288 years, with almost 200 years of experience working here at Barnett Harley-Davidson.
FINANCING:
The best financing and Genuine Harley-Davidson Extended Service Plans are available on most used Harley-Davidson motorcycles we sell. Be sure and contact us for approval before bidding. We can take your credit application over the internet or phone. Harley-Davidson Extended Service Plans are honored across the country at Harley-Davidson dealerships and aftermarket shops everywhere. They are not bureaucratic and honor the spirit and letter of their claims. We've had great experiences with them and recommend them without hesitation. We also have excellent financing available for our multi-brands of trade-ins or we will work with your bank or credit union.
We will pay up to $200 of your air fare for you to fly into our store to do your paperwork and ride your bike back. We can also arrange shipping.
LIMOUSINE SERVICE:

We will pick you up at the airport in our limousine if you fly here to purchase a bike. We can also shuttle you back and forth to your hotel.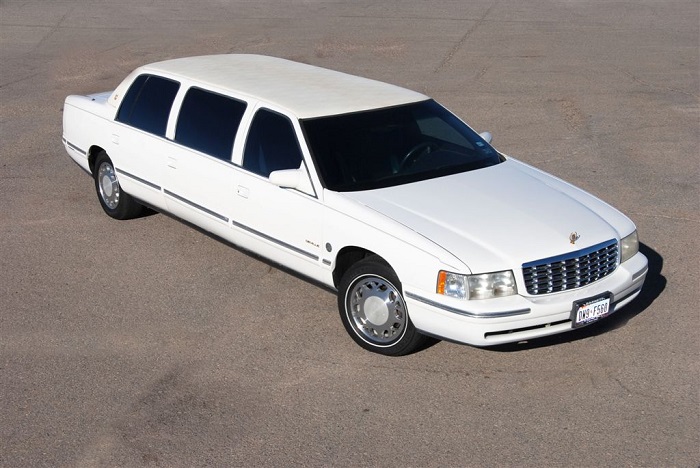 OTHER EBAY STORES:
Be sure and visit our Harley-Davidson Licensed Product Clothing Closeout eBay store, click here to visit. We keep several hundred of these special purchase items on eBay at any one time. They are pulled from our main web site which contains over 26,000 listings. Our Licensed Product closeout items sell for 40% to 70% off regular prices and we have over 73,000 positive feedbacks. We also have a Used and Aftermarket Parts Closeout store, click here to visit. We have 14 containers of used parts at Barnett Harley-Davidson along with clearance items we pick up from aftermarket manufacturers. This store will save you a lot of money.
TERMS:
We will accept a verified and cleared Cashier's Check, Bank Draft, Bank Wire Transfer, or Cash in person. We accept credit cards and Paypal for deposits only. A $500 deposit is required within 72 hours of the item's close. Buyer pays all shipping charges including crating when used. You may contact us at the 800 number for an exact shipping quote if you would like to use our shipping. We will also work with any of the eBay or Motorcycle Transport companies. We keep a list of companies with whom we've had good experiences. There is a $125 Doc fee along with a small temporary tag fee and fraction of a percent inventory tax. We collect sales tax for all Texas sales. We reserve the right to cancel all existing bids and end auctions early should the item be sold at our store. Bikes remain for sale while being auctioned and we have a lot of salespeople here. It is best to call the day before the auction and confirm the item's availability if you are serious about winning the bid. Most bikes are reserved at our asking price but we occasionally vary from that policy. We prefer the balance be paid within 7 days of the end of the auction but will work with special requests. Again we accept Paypal or credit cards for only the $500 deposits.
Finally, here at Barnett Harley-Davidson we work hard to make each purchasing experience pleasant and memorable. As of this writing, on our three eBay sites (for used bikes, used parts, & licensed product clothing) we are at 99.8% positive feedback with over 75,000 customers registering their opinion.
Thank you,
Mark Barnett
GM, Barnett H-D
Over 650 Motorcycles in Stock

Contact Us Today!!!!
Contact Us Today With Any Questions On This Or Any Other Bike We Have For Sale!
Call: (800) 796-7149
or Click Here to send us an email!
Ask for our Sales Department, please have the stock number ready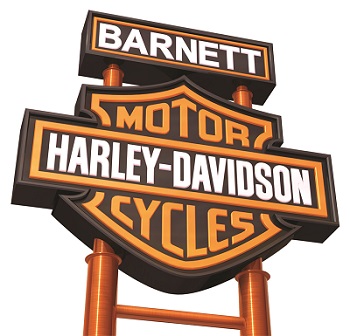 Moto blog
Mon, 25 Jul 2011 00:00:00 -0700
Piaggio USA has announced a price cut and special financing offer on the Aprilia Tuono 1000R to help clear inventory for the impending arrival of the streetfighter's successor, the Aprilia Tuono V4R. The winner of our 2009 Streetfighters Shootout, the Aprilia Tuono 1000R is regularly priced at $12,999, but until Sept. 30, 2011, Aprilia USA is cutting the price to as low as $7,499 (for the 2007 edition of the Tuono).
Mon, 27 May 2013 00:00:00 -0700
Tom Sykes had an outstanding weekend in front of his home fans, scoring a pair of wins at the World Superbike Championship round at the United Kingdom's Donington Park. The Kawasaki racer led every session from first qualifying onwards, before leading all 23 laps in both races for the double. The double victory brings Sykes to within 4 points of series leader Sylvain Guintoli who had a decent weekend himself with a pair of podium finishes.
Wed, 16 Feb 2011 00:00:00 -0800
When news first emerged that Paris Hilton was getting into the Grand Prix racing business, the response from fans of the motorcycle racing ranged from utter disdain to hope that the celebutante's involvement would raise the profile of the sport. Whether you dread the image of a sparkly pink carbon fiber fairing or welcome any infusion of funding and support for racing, the one thought that may not have crossed your mind was "what if the team turns out to be pretty good?" Based on the results of a recent 125cc Grand Prix pre-season test, that might be the case. Maverick Viñales of the SuperMartxe VIP by Paris Hilton team had the second fastest laptime from the three-day test at Spain's Valencia circuit, just 0.1 seconds behind the leader Nico Terol of Bancaja Aspar.